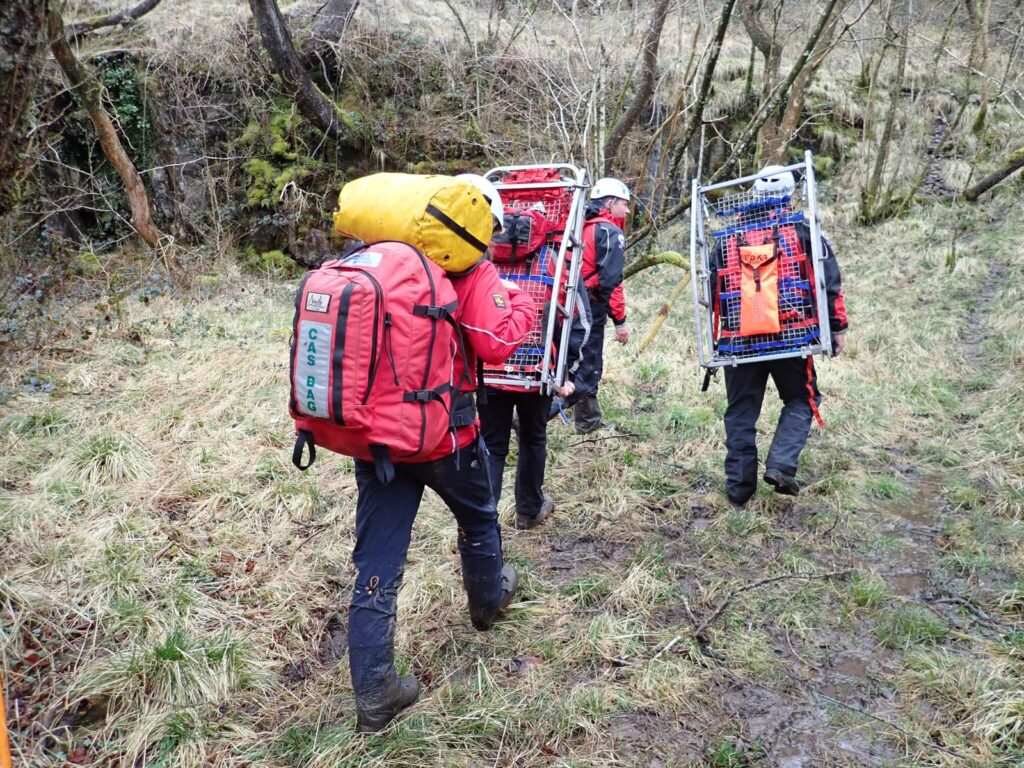 The team was formed in 1964 as the Bridgend Scout Mountain Rescue team after its founder Mike Rudall completed a Rover Scout project in Bridgend, the project highlighted that there was a need for a civilian Mountain Rescue Team in the western part of the Brecon Beacons. Mike was helped and assisted in the initial formation of the team by Colin Pibworth of RAF St. Athan Mountain Rescue Team, and for a number of years Bridgend MRT remained a formal sub unit of RAF St. Athan MRT.
Name change
In 1967 the team changed its name to Bridgend Mountain Rescue Team, as it had become completely independent from the Scout movement. With the name change the team attracted new members from all walks of life from all over South Wales. The team became a registered charity in 1971.
Tragedy
On the 1st May 1983, Mike Ruddal (also known as Nog) tragically died whilst rescuing a group of scout's hill walking in extremely bad weather conditions on Pen y Fan in the Brecon Beacons. The scouts had fallen down the north face of Pen y Fan and during the subsequent rescue operation, Mike shielded one of the casualties with his own body, during a spontaneous rock fall and was killed. A memorial stone to Mike can be seen at the Mountain Centre at Libanus near Brecon.
Further changes
In 1997 the team changed its name once again to become Western Beacons Mountain Search and Rescue Team. The name change gave a positive indication of the team's primary operational area within South Wales for both its search and rescue operations. The addition of Search to the team's name highlighted the variety and differing nature of the incidents attended, such as urban and rural searching, as well as the search and rescue activities in mountainous and rough terrain.